After a year's experience in wedding photography I noticed that couples tend to feel uneasy after their wedding and before the delivery of their images, prints, etc. The wedding day is such a rush of excitement, overjoy maybe, that sometimes it can be very surreal once it's all in the past. All that planning, all that effort put into it and then it just happens quickly that it feels like an instant. It's almost unreal.
But after every piece of the puzzle just clicked into place you suddenly realize there's nothing else left to do, other than going back to your normal life, now as a husband and wife. But many are still in that excitement, still live in that moment of joy, so it's no wonder newly weds are so eager to get their photos back as soon as possible. That surreal boring following after the wedding, after the honeymoon and maybe a little bit of anxiety takes over wondering if their images are any good, if they made the right choices, if they... Not until they get to see the memories of one of their single most important moment in life that they are satisfied with a sense of completion. A wedding traditionally gets the most attention, the happiest event in any family's history thus well documented.
For this very reason - to lessen that nervousness during that period - I turned my photography up a notch. Thanks to technology nowadays, it enables us to get some results almost immediately. The days of spending hours in a darkroom or waiting weeks for a photo lab to develop your negatives are long gone. Digital photography has changed that. But what we cherished maybe the most back then, the magic of a photograph lies not just in the moment captured for eternity, but there's something indescribable fulfilling joy of watching an film fading in right in front of your eyes. The touch, the smell... Or maybe it is the higher cost and high skills required just to make a usable image that made it more precious than the digitals, where you can create dozens of pictures in a press of a button and delete the unwanted ones with no wasted physical materials. That compared to having 36 frames on a roll and waiting a couple weeks only to find out half of that is reject. :)
It's surely something that has lost with digitals kept in the corner of a hard drive. Or has it? The popularity of instant film cameras back than and even today, stood the test of time. Fujifilm makes a higher revenue from its Instax Camera division and Instax films than its whole digital camera business.

Now we are finally able to combine the best of both worlds, the convenience of digital imaging plus the opportunity of getting the same images printed the way just like the century old legacy of chemical based films. Only with the confidence that it will actually turn out great every single time as we can preview it on the back of the camera and make adjustments if necessary.

So let me introduce you my newest gadget, an Instax film printer from the maker of my camera, Fujifilm: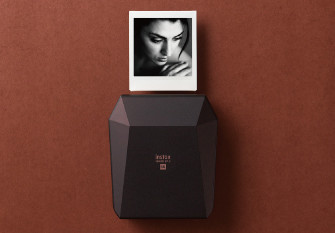 This is a portable printer that can be connected to my camera (or my phone for that matter) and it enables me to get you a handful of pictures straight on the spot. I came up with this idea to break down my work into multiple levels or tiers of image quality standards, utilizing different techniques, incorporating not just my own editing style but Fuji's colour science too built in their cameras for authentic looking photos resembling those timeless films we all love. This process also happens to be a fast and convenient way to represent your images in.

The first and quickest level is when I'd use Fuji's best in industry JPEG engine in the camera to create the look of the image with some quick & simple adjustments then print out a few selected of my favorites for you to have on the day. This can be done in a short time, like during my breaks. You may also find me running with this little guy on engagement shoots or and other events. Also I have my own unique way of printing my own personalized business cards with your image on it. How cool is that? :)

The second level would be to develop all the pictures I captured in Fuji colours on the computer with essential adjustments, but now with much more flexibility in tools and whatnot. Then I'd do the culling which normally is a relatively quick task and I'd do a quick edit (powered by the best in industry Fuji colours again) on the most important bunch of photos in the lot: the group pictures and the portraits - for you and your guests to share. You may have a taster of a few dozen images in only a couple days which is extremely fast turnaround compared to industry standards in wedding photography.

Finally on level 3, I'd have a do-over of the best pics in my own unique style and colour grade to archive the final look: stylized colours or a bit of retouch here and there, working on the fine details to really meet my high quality standards. Plus developing all the rest of the lot of course. And for this... now this last stage takes the usual time frame we agreed upon in our contract. :)

Yeah, so in a sum as a photographer you gotta keep up or you get left behind. Mobile phones and computational photography are closing in the gap quickly (although will never supersede real photographers with real cameras for at least 3 super important reasons, but more of that later with a coffee and cake if you're interested), so it is not acceptable anymore that the photographer just vanishes and it takes several weeks to deliver meanwhile the guests walk out with their own pictures of the night uploaded immediately and you're left with nothing of your own. Although the quality between a polished edit or fine art and a quick snap for Instagram is like day and night, but the common thing in both is that technology enables us to do a lot more with much less waiting. Let's just do that and eliminate clients' anxiety and leave them in awe. Or at least that's the idea. :)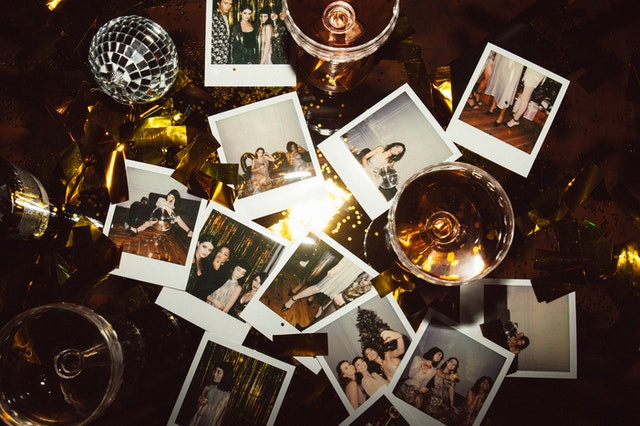 (Pic is from Pexels)